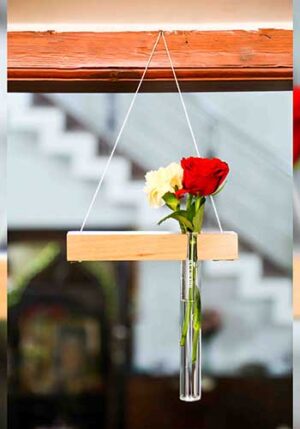 Rectangle Wooden Block Plant Holder
Dimension : 
20*5*20(L*W*H)cm.
Product Weight : 390gm
Material : Wood & Glass
Description
Product Features: [BL-RP-1002]
1 Rectangular block with 1 hole on the side.
1 flat bottom test tube with rim for better grip & stability.
1 meter thread (included).
Easy to install & maintain.