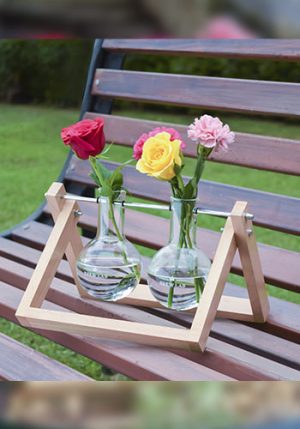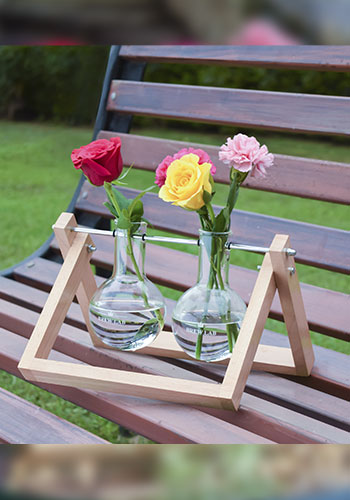 Wooden Planter Hanging Type (Table top)
Dimension : 
20*27*6(L*W*H)cm.
Product Weight : 0.61kg
Material : Glass
Description
Product Feature [BL-HT-1008]
Include 2 Round Bottom Flask.
Include 1- Chrome rod, 0 ring , nuts  & Screws.
It can be adjusting to various height.
A perfect table top decoration piece for living area, cafe & Restaurant.